Side Opening Shipping Containers
SEA Containers provide used and new shipping containers in various sizes with delivery to your site anywhere in New Zealand. Our side opening shipping container units are built to the same standards as general purpose containers, so they can be used for similar purposes.
Side Opening Shipping Containers for Sale
Our side opening units are particularly useful for heavy or unusually shaped cargo. Thanks to their side access, they make loading and unloading more effortless. Each of our side containers for sale or hire comes with a complete roof for secure storage and protect your goods from the elements. We have shipping container depots across the country, meaning that whether you're hiring or buying containers, a suitable container for your needs is never far away.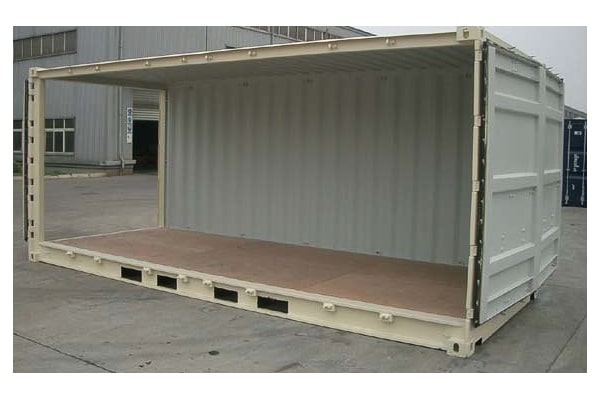 FAQs
How does an open side container work?
Double doors are located on the longer side of the container. 
What are the advantages of side opening containers?
These containers allow you to load and unload items quickly. Plus, you have more space to rearrange the contents inside your shipping container.
How can an open side container be modified?
These special containers are an excellent solution for a mobile retail space or a workshop to move tools, equipment and projects in and out quickly.