Insulated Shipping Containers
SEA Containers NZ provides a wide range of shipping containers for sale or hire throughout New Zealand and the Pacific Islands. Insulated containers are ideal for transporting sensitive goods such as food and beverages. The foam-filled walls keep the stored materials at a consistent ambient temperature and reduce heat exposure. 
We offer competitive insulated container prices, and all our units are weather-resistant, vermin-proof, secure and durable.
Insulated Shipping Containers for Sale
We provide refrigerated containers for various purposes — from product transportation to home workshop conversion projects. We offer different insulated shipping container sizes, grades and conditions to suit your needs and budget. Furthermore, when you buy an insulated container from us, we guarantee that the unit is wind resistant and waterproof.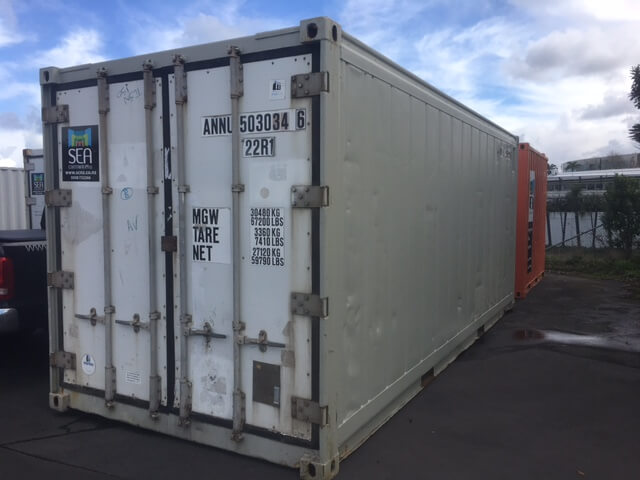 FAQs
Does shipping container size matter?
Yes! First, determine how much on-site space you have, then how much you have to store. You can choose 10ft, 20ft, or 40ft standard or high cube containers.
What are the dimensions of the containers?
Externally, all units are 2.44m wide and 2.59m high. 10ft units are 2.99m long, 20ft units are 6.1m and 40ft units are 12.2m.
How will my container be delivered?
This will depend on what site access you have, and whether the truck needs to crane the container into position, such as over fences or down the side of a building wall. We will deliver your unit on either a HIAB truck, then use the crane to place it on the pre-prepared location. Or we will use a swinglift container truck which often carries heavier containers but has limited flexibility in where it can place the container.