Container Hire Masterton
Separated by the Rimutaka ranges, Masterton in its own right is a successful and stand alone town in the Wellington Region.
Annually, it holds the Golden Shears sheep shearing competition which has not only nationwide, but international interest as it is the equivalent of Wimbledon Open for tennis.
With business supporting the local agricultural and farming industries, it is an important area for SEA Containers NZ to have a strong storage depot to service the local regions shipping container requirements.  We store a number of containers for sale in the area which can be quickly and easily delivered, depending on your requirements.
Shipping container rental provides individuals and businesses with a versatile solution to store and transport equipment, create an on-site office or pop-up restaurant, or house a building project. Stack or connect two or more to create expandable space and storage solutions. Here at SEA Containers NZ, we offer affordable shipping container hire in Masterton, with the option of custom shelving, windows, lighting and personal access doors.
Masterton Container Storage
SEA Containers NZ is one of the leading industry specialists for shipping container storage and sales in Masterton and across New Zealand. Our containers are durable, secure and portable. For hassle-free Masterton container storage, browse our various sizes of dry, insulated, refrigerated and dangerous goods containers.
Shipping Containers for Sale Masterton
Our containers are perfect for transporting cargo, setting up sound barriers for events, extending living and work spaces and storing machinery. We ship our A-grade containers with a lockbox, straight from the manufacturer in China. A second-hand B-grade container is a great water-tight storage solution for household and retail items. C-grade containers are ideal for agricultural applications. Browse our new and used shipping containers for sale in all grade options.
Depot Locations
We offer a wide selection of new and pre-owned containers for sale in Masterton to perfectly match your purpose. We support local farmers and the agricultural industry with bespoke advice. Our shipping container storage depot is ready to meet demand – located in the heart of the community to easily deliver the right container to you.
SEA Containers NZ has more than 30 strategically positioned facilities across New Zealand, including our Wellington and Palmerston North depots. Our Masterton depot is located at Acrane Transport, 152 Lincoln Road. Contact Dean at 027 248-3756 or [email protected] to view any of our Masterton shipping containers.
We have containers available for sale, or for short-term and long-term rental. Get in touch with the regional manager to discuss your shipping container needs and obtain an obligation-free quote.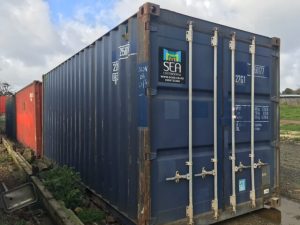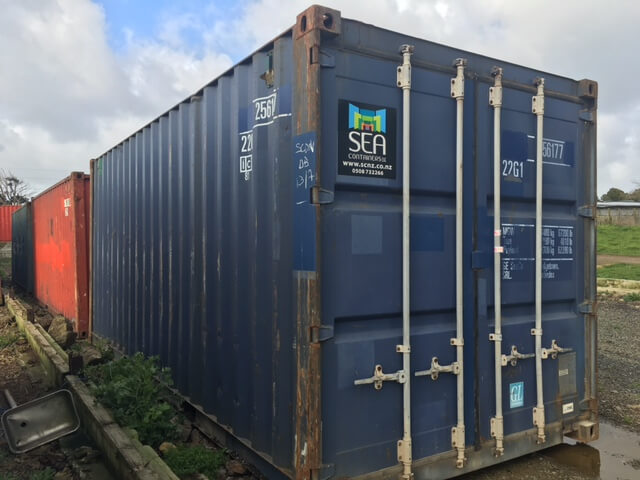 Container viewings by appointment only due to health and safety restrictions:
Acrane Transport, 24 Ahumahi Road, Waingawa