Open Top Shipping Containers
At SEA Containers, we take pride in offering a diverse range of open top containers. From 20ft to 40ft options, our containers cater to various needs. Whether transporting oversized goods or needing quick cargo access, our open top shipping containers are your answer.
Understanding open top containers
An open top container is a specialised type of shipping container. Unlike standard containers, these don't have a solid roof. Instead, they come with removable roof bows and a tarpaulin cover, making them ideal for loading and unloading cargo from above, especially oversized or heavy items.
Ideal uses for open top containers
These robust containers excel in transporting heavy machinery, construction materials, and large vehicles, catering to sectors like construction, mining, and the automobile industry. Their height allows them to comfortably accommodate tall items like logs. Beyond vertical storage, these containers are also efficient in transporting items like large machinery parts. Their design facilitates effortless loading and unloading, especially with machinery like cranes, making them a top pick for businesses desiring smooth logistics.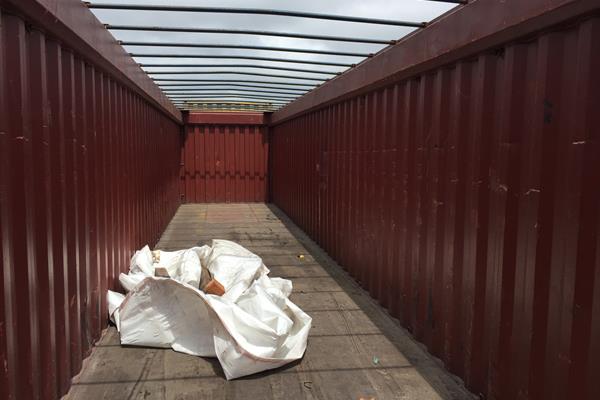 Diverse container types for various needs
Our open top containers come in standard and high cube models. Standard open tops have a height of 8.5ft, while the high cube offers an extra foot of vertical space, accommodating larger capacity needs. Both are available in 20ft and 40ft sizes, ensuring you find the perfect fit.
Benefits of our open top containers
Offering quick access to goods, our open top containers provide added capacity and are built to resist extreme weather conditions. Their end walls and doors guarantee safe storage and transport. Oversized goods can be easily loaded thanks to the removable roof.
Why choose SEA Containers
Look no further than SEA Containers for your open top container needs. We promise quality, flexibility in hiring, and punctual delivery. Our containers are durable, ready for various cargo types, and harsh conditions. We can deliver your container anywhere in New Zealand, providing the storage you need on time.
Frequently asked questions
Secure your open top container now
Ready for your open top container? Contact us today. Our team is here to help you find the best container for your needs.