Shipping Containers Pago Pago
Through the magnificent deep blue water and the majestic mountaintops, SEA Containers has found the beauty of Pago Pago. It is for this reason of the deep water; SEA Containers is able to supply Pago Pago with the multiple requests to supply the island with shipping container for a variety of uses.
SEA Containers has partnered up with the team at Harbor Maritime & Stevedoring Co., who are a highly skilled team who will make your shipping container experience an ease. Their business specialises in all forms of containerised shipping including, the supply of SEA Containers equipment and delivering these throughout the Island.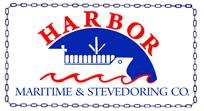 There are two ways to organise the purchase of a shipping container in Pago Pago directly, or have it supplied in Auckland, New Zealand for delivery into Pago Pago with your cargo inside:
We guarantee that our containers are 100% wind and water tight and suitable for storage in the Islands