Flat Rack Containers for Sale
At SEA Containers, we offer a diverse range of top-quality flat rack containers. Our offerings include both 20ft and 40ft sizes, ensuring durability and versatility.
Features of flat rack containers
Flat rack containers are open on the sides and top, providing a solid base for cargo. The end walls are either fixed or collapsible, allowing for easy loading and unloading of unwieldy cargo such as heavy machinery, vehicles, and boats. These containers are perfect for goods that exceed standard container dimensions in height or width.
Uses of flat rack shipping containers
Ideal for transporting machinery, farm equipment, vehicles, and other large items that need a solid base, flat rack containers are also commonly used as secure storage spaces.
Range of flat racks
Our collection includes a wide range of containers, from standard to flat rack varieties. Catering to diverse cargo needs, each unit is constructed to the highest standard to ensure effective cargo security.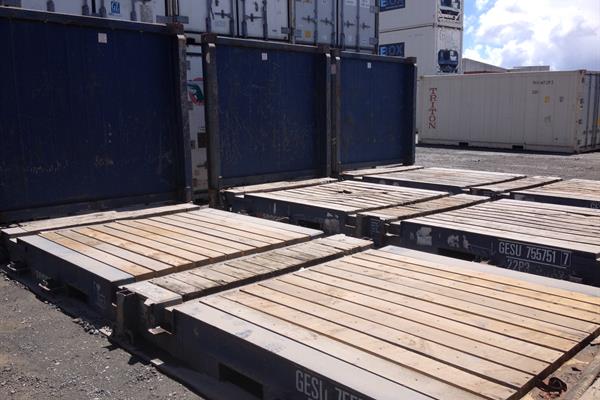 Advantages of flat rack shipping containers
Flat rack containers offer several advantages. Their open design facilitates easy loading and unloading, while the robust base guarantees safe transport of goods. Made from high-grade steel, they are a durable and dependable solution for various applications.
Why choose SEA Containers
SEA Containers is the premier provider of flat rack containers in New Zealand. Our team is committed to delivering the highest quality products and services, ensuring all your cargo needs are met. We provide both used and new units tailored to your budget and needs. Rest assured, our shipping containers are dispatched to your location promptly, helping your business operations run seamlessly. For more details on our offerings, please reach out to us.
Frequently asked questions
Get your ideal flat rack container
Seeking the perfect flat rack container? Our dedicated team is here to help. Contact us for the best solutions tailored to your needs.