Flat Rack Shipping Containers for Sale
SEA Containers NZ offers a range of high-quality flat rack shipping container options throughout New Zealand. Different from standard containers, flat rack containers have two walls rather than four. These walls can be either collapsible or fixed, depending on your requirements. Flat rack containers are an ideal solution for numerous situations:
Having a reinforced floor makes flat rack containers suitable for heavy loads, such as steel, industrial equipment, and goods of an unusual height, width, or length
They are commonly used for the transportation of machinery, boats or vehicles from one place to another
Flat racks have no roof or side walls, allowing regular and easy access to cargo
We supply a variety of versatile flat rack containers NZ-wide to suit your needs. Our flexible transportation network provides efficient container delivery by road, sea, or rail using a HIAB crane truck or a side-loading swinglift.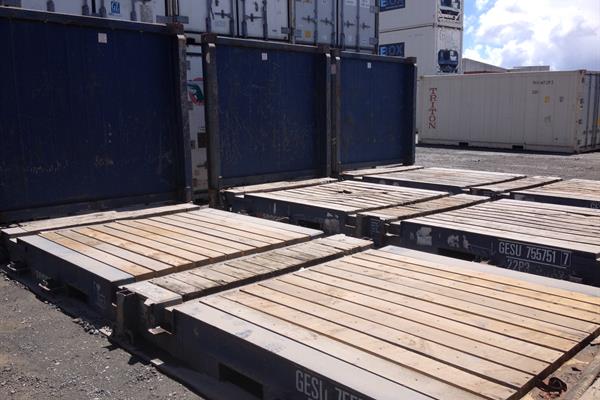 Request a Quote
We would love to help you find a flat rack container for sale that meets your needs. Contact our friendly team for more information or to request a quote. You can get in touch by phone on 0508 732 266 or request a callback via our online form.