Shipping Container Relocations Nationwide
Are you moving house and want to relocate your goods using shipping containers? SEA Containers NZ offers solutions for both sale and hire. We can help you move from A to B anywhere in New Zealand.
We can assist you with the moving process to a new location anywhere in the country. We will handle your storage and removals between cities such as Christchurch and Auckland or Auckland to the Bay of Plenty.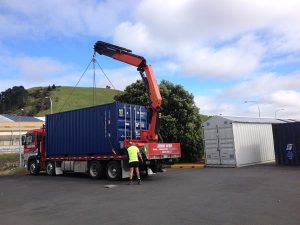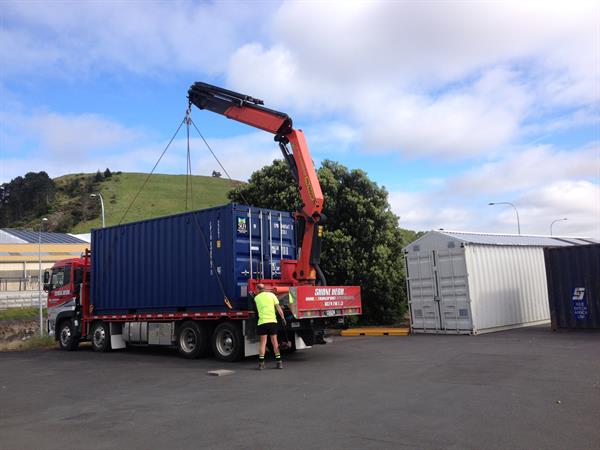 For New Zealand house removals and relocations, a shipping container can make your life easier. They can help you avoid the additional costs of packing and unloading your possessions onto trucks. Typically, your possessions will be unloaded onto other trucks when you deal with traditional house removal companies. Our self-pack-and-load option means you have complete control of how your gear is loaded.
We have an extensive network for transporting container relocations across New Zealand. We utilise road, sea, and rail to bring you the most cost-effective price possible. We will deliver the empty unit to your house for you to fill at your own pace. Once everything is loaded, we will collect it using a suitable truck and deliver it to your end destination. If you take advantage of the leasing option, we will retrieve the container and return it to our depot.
If you own your container and require an experienced team of container movers, we can assist. Call us on 0508 732266 to request a quote.
If you are looking into relocation, take a minute to read through the container relocations checklist before talking to the SEA Containers team.
Call us on 0508 732-266 for more information on container relocations. Or send us an email at [email protected]. You can speak with any one of the Regional Managers, and we will do everything we can to assist with everything to do with container relocations.
Container relocation is one of our speciality services. We have a variety of transportation options to help you with your moving process. Our extensive transport network allows for easy container removals across the country. Wherever you need shipping container transport in NZ, whether by road, sea, or rail, it will arrive with us.
Moving containers of all shapes and sizes is a breeze for us – whether they are ours or not. If you possess your own shipping container and need expert container movers, our team will be glad to assist.
For more details about our shipping container transport options, house removals, and services, visit our transport page. You can also phone or email our team for a quote.
Frequently asked questions
How much does shipping container transport cost in NZ?
When it comes to the cost of container relocations, you need to consider the type of container, your location, and ease of site access.
To assess your situation requirements and plan your move, contact our friendly staff by phone at 0508 732266, or email us at [email protected] for a removal quote. Our excellent service can help you with all your needs for container removals and relocations in New Zealand.
How long can I have the container for?
That depends on you! We charge a minimum 30-day hire period, regardless of if you use your container for a shorter period. Learn more about our container relocation options here.
What sizes are available for shipping container relocation?
We mainly supply both 20ft and 40ft shipping containers for moving. However, we can also provide 10ft containers. Phone or email the SEA Containers relocations team so we can arrange various transportation services and provide a quote.
Do we offer a container packing service?
No, however, you can utilise the services of a company specialising in house removals and packing. They can handle the packing, loading, and unloading of your items into the shipping containers we supply. Contact our container movers team for more information.
What is the maximum weight I can put inside a container?
In general, 20ft containers, including contents, can only weigh a maximum of 6 tonnes (6,000kg). 40ft containers can have a combined weight of 24 tonnes (24,000kg). Find out more about our container solutions.
How long does it take for a container to ship to my property?
Expected timings for container relocations depend on road, rail, or sea transport schedules. Rail across New Zealand is often quicker, taking 3 to 5 days. Ocean freight takes 7 to 14 days and is more costly in general. Phone or email us your relocation project details to get a quote from our container relocations team.
What if I don't have very good site access for container delivery?
Over the years, we have built dozens of local partnerships to assist with shipping container relocations and removals. We can supply shipping containers to local storage yards, providing convenient access for loading your furniture, household goods, and other belongings. You will need a house removal service to transport your goods from your house to the storage yard. Request a shipping container relocation quote today.