Shipping Container Conversions NZ
From adding a sliding door, creating a new living space, or launching a pop-up cafe, we offer custom container solutions to turn your dream into a reality. SEA Containers NZ has a dedicated team specialising in modifying and customising containers.
Our extensive engineering and fabrication experience means we can provide almost endless high-quality container modifications NZ-wide to meet all your additional needs.
Get in touch today by phone or email for more information about our competitive prices on converted and modified shipping containers. We tailor every container modification to your requirements, and then transport it straight to your door.
We can customise units for your home or business with modifications such as:
Roller Doors for easy and regular access
Personal Access Doors
Windows and Shutters
Steel workbenches and shelving built to your specifications
Whirlybirds/container ventilation systems
Insulated containers
Power capability, including lighting and power points
Lock-boxes, installed on container doors for added security
Ramps for forklifts/trolleys
Need a shipping container modification with a specific length ie. 8', 14' or any other length?
We can do it!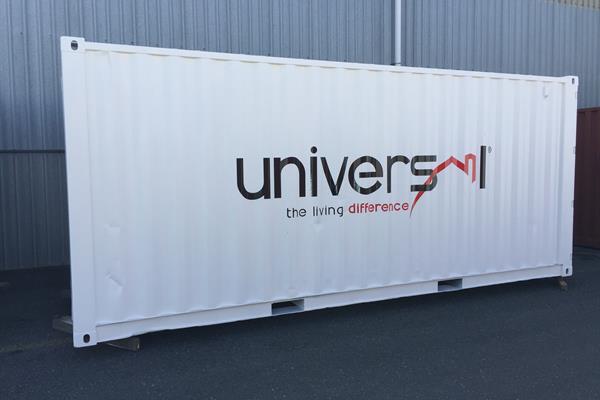 Need a container branded with your corporate colours / logo's?
We can do it!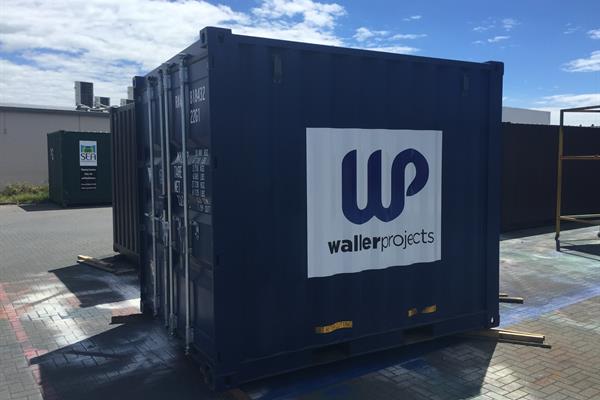 Choose our complete modifications service to convert standard shipping containers for specific uses such as the following:
Dangerous/Hazardous Goods storage unit
Mobile or Static Workshop
Site office, safety station or smoko room
Retail outlet / Kiosk
Accommodation units
An extra room for the house
Converted containers are a popular choice for a vast range of purposes, limited only by your imagination. Our new and second hand shipping containers are water, wind, and vermin-proof, suitable for withstanding the harshest environments.
Their steel construction and portable nature ensure quality, convenience, and flexibility. Container modifications can cost less than conventional structures or a new build, making them an excellent solution for budget-conscious customers.
We can modify units of any size with a massive range of customisation possibilities. Our modification services feature various options for doors, windows, power, and ventilation. We can also decorate your unit inside and out in the colours or company logo of your choice.
ISO container conversions continue to grow in worldwide popularity for a broad range of building applications. The most popular choices include container sheds, cafes, portable workshops, office spaces, retail outlets, and studios. A few of the more unusual container conversions include tiny shipping container homes and art installations. Container conversions even include underground bunkers. If you can dream it, somebody has probably made a shipping container version of it.
Need container shed conversions for personal or business use? Then you have come to the right place. SEA Containers is proud to offer innovative and high-quality container conversions in New Zealand.
Contact Us
Contact our friendly team today by phone call or email to discuss your container conversion requirements and request a no-obligation quote. We look forward to discovering how our converted shipping containers can bring your idea to life.