Shipping Container Modifications
At SEA Containers NZ we partner with a dedicated team who specialise in modifying and customising containers. With our combined talents we have extensive engineering and fabrication experience that enables us to offer an almost endless range of shipping container solutions and container modifications.
We can customise containers with simple additions such as:
Roller Doors for easy and regular access
Personal Access Doors
Windows and Shutters
Steel workbenches and shelving built to your spec
Whirly birds / container ventilation systems
Power capability including lighting and power points
Lock boxes installed on container doors for added security
Ramps for forklifts / trolleys
Need a shipping container modification with a specific length ie. 8', 14' or any other length? We can do it!
Need a container branded with your corporate colours / logo's? We can do it!
Need a shipping container modification with a specific length ie. 8', 14' or any other length?
We can do it!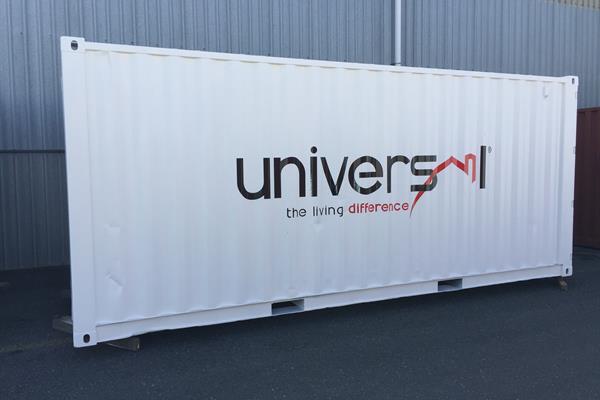 Need a container branded with your corporate colours / logo's?
We can do it!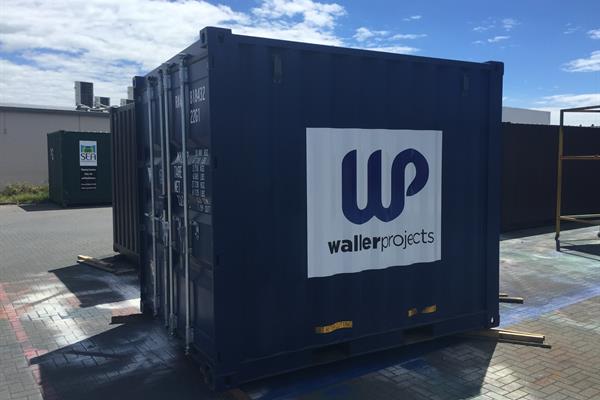 We can also do complete modifications and convert shipping containers into specific uses such as:
Dangerous/Hazardous Goods storage units
Mobile or Static Workshops
Site offices
Retail outlets / Kiosks
Accommodation units
Shipping containers are a popular choice for conversion for a huge range of uses. Whether you purchase a new or secondhand shipping container, it will be water, wind and vermin-proof, and suitable for use in the toughest of environments. Their portable nature only adds to their convenience and flexibility. They can be customised in a huge range of ways to suit a seemingly infinite range of purposes. Indeed, the possibilities for their use are only limited by your imagination. Container conversions are also cheap compared to conventional structures. This makes them ideal for the budget-conscious customer.
ISO container conversions continue to grow in popularity worldwide for a huge range of applications. Some of the most popular uses include container sheds, cafes, portable workshops, retail outlets and studios. A few of the more unusual conversions include tiny container homes and art installations. Shipping containers have even been converted into underground bunkers. You name it, somebody has probably made a shipping container version of it. Contact SEA Containers NZ to find out how our converted shipping containers for sale can you achieve your goal.
If you are seeking to buy converted shipping containers, you have come to the right place. SEA Containers is proud to offer container modifications in New Zealand. Get in touch today to find out about our competitive container conversion prices. We work with every customer to tailor their storage container conversions to their requirements. We can modify any sized shipping container to fit your needs, with a huge range of possibilities for customisation. Our modified shipping containers for sale feature a variety of options for doors, windows, power and ventilation. We can also decorate your container inside and out in the colours or logo of your choice. Contact our friendly team today to discuss your requirements and request a no-obligation quote.