5 Benefits of a Shipping Container Office
Modified shipping containers are more than just a cost-effective and sustainable solution for trendy cafes and rooftop bars. They're also the perfect option for businesses who want a customisable office space for their construction sites or want to use temporary office containers to expand their current workspace. Read on to discover the many advantages of container offices for your business.   
1. Sustainable and Eco-friendly
Create a portable office space out of a repurposed shipping container instead of using new materials to build your workspace. An eco-friendly container office can easily be insulated and customised so you can design your facilities from the ground up.
2. Mobile and Transportable
A perfect onsite storage solution, a container unit is the perfect way to keep your documents and filing cabinets secure. Use a mobile container office at your construction site location and transport or remove it once your project is complete. 
3. Flexible and Customisable
Containers can be configured to become portable offices, complete with roof and wall insulation, electricity, plumbing, doors, and air conditioning. Add modification accessories to your office container, such as fire extinguishers, shelving along the walls, and workbenches. You can also add additional doors for easy access and extra windows for ventilation.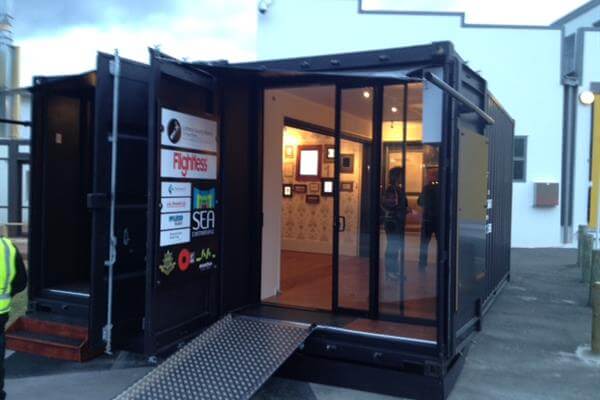 4. Easily Extendable
Create larger working areas by combining multiple container office spaces to fit your desired dimensions.
5. Robust and Durable
Use a durable shipping container for your site offices, to transport dangerous goods, or to safely store inventory or documents. We deliver our range of containers for sale or hire to customers all over New Zealand.
Sea Containers can help you design the container office perfect for your needs. Shop our modified shipping containers today.