Educational Spaces: Creating Shipping Container Classrooms
Converting shipping container units into classrooms might seem unconventional, but it's a concept that's revolutionising the way we think about learning spaces. Shipping container classrooms have been deployed worldwide, from remote villages to bustling cities, offering flexibility, mobility and cost-efficiency. Portable classrooms are the future of education, providing an agile solution for any school seeking to adapt to changing needs and challenges. 
Why Shipping Container Classrooms are Ideal for Mobile Learning
Shipping container conversions are gaining popularity as innovative solutions for mobile school environments due to their economic and environmental benefits. The sturdy steel frame of a shipping container classroom makes it durable and capable of weather resistance, ensuring the safety and comfort of students and teachers. 
Repurposing standard shipping containers as permanent or temporary classrooms is cost-effective, as they are readily available and require minimal construction. In addition, the use of storage containers promotes sustainability by reducing the need for new materials, minimising waste and repurposing existing resources. Choosing shipping containers makes a low-cost, convenient, versatile and eco-friendly alternative to the traditional construction of educational facilities.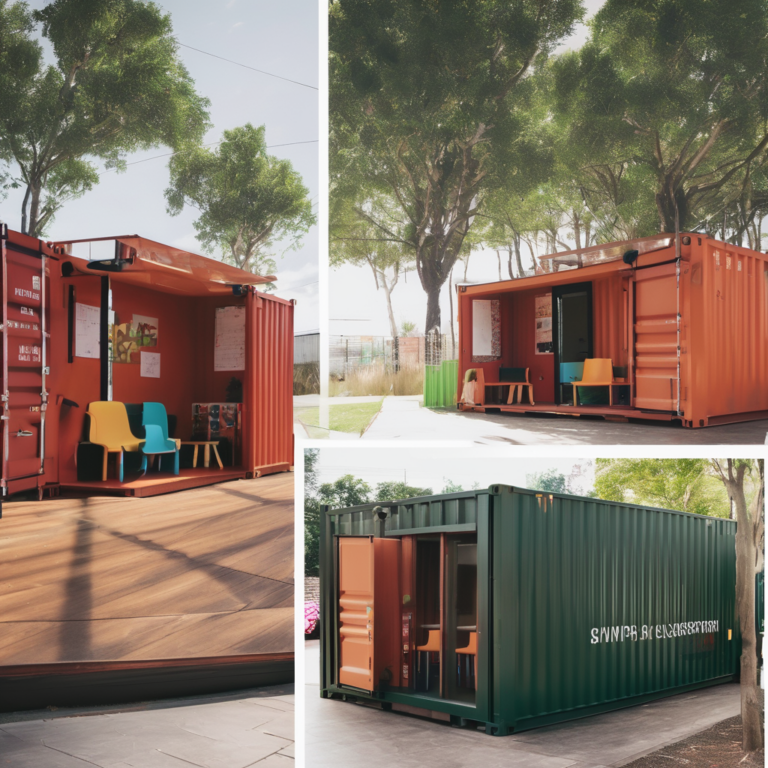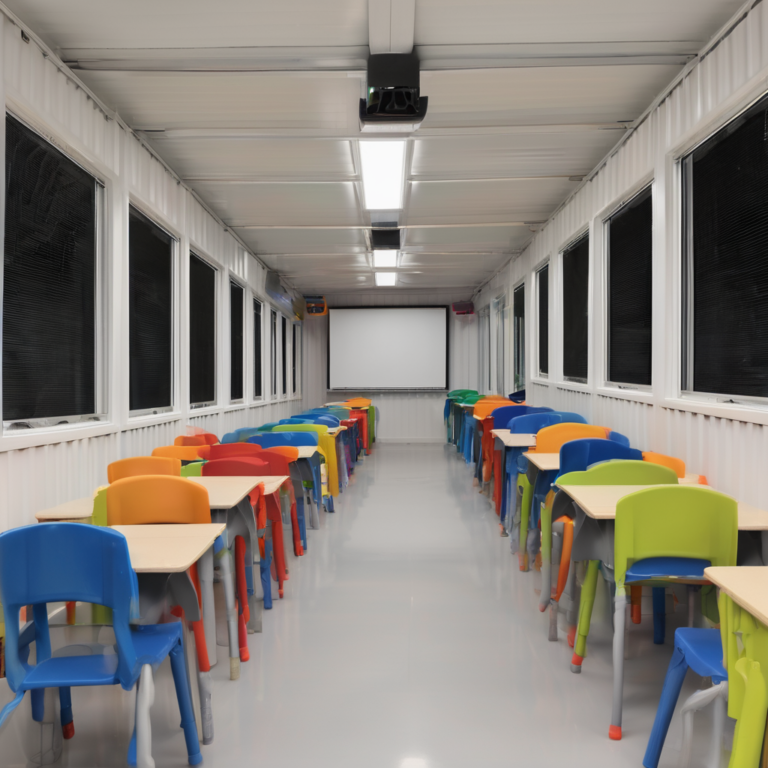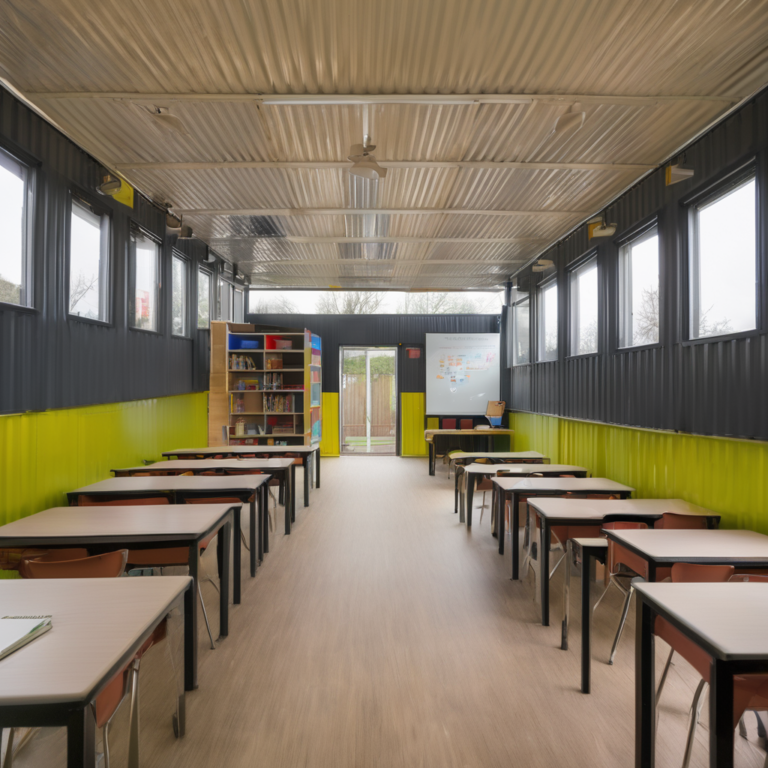 Creating Sustainable and Flexible Learning Spaces with Shipping Containers
Designing a shipping container classroom involves a meticulous process that necessitates careful consideration of various factors:
It is crucial to reinforce the container's frame and maintain its structural integrity while making necessary modifications. 
Adequate insulation is vital to regulate temperature and provide comfort year-round in the classroom. 
Sufficient ventilation in cargo containers is essential for air quality and circulation, usually achieved through windows, vents or HVAC systems.
Container classroom compliance with building codes and regulations is non-negotiable to ensure safety and adherence to legal standards. 
Customisations and features you can add to storage container school classroom buildings:
Air conditioning and heating
Electricity, outlets, and built-in lighting
Plumbing, sinks and bathrooms
High-security locks
Lockable door handles
CCTV cameras and surveillance systems
Shelving brackets
Stairs and ramps
Fibreglass panelling
Hardwood and timber flooring
Phone and data access lines
By embracing the innovative concept of building shipping container schools, we pave the way for a more adaptable and equitable world of education. 
At SEA Containers, we are your local shipping container suppliers. Almost anything is possible with a shipping container conversion—connect with our expert team today to discuss custom shipping containers to suit your needs and budget. We deliver shipping containers New Zealand-wide.