Farmlands Autumn Infrastructure Shipping Container Exclusive 
Both Farmlands and SEA Containers are NZ-owned and operated. As long-standing partners with New Zealand's leading rural supplies co-operative, SEA Containers NZ is offering all Farmlands shareholders special pricing deals on ANY shipping container purchased with their Farmlands card between 1st March 2022 to 31st May 2022.
Any shareholder who buys a shipping container using their Farmlands card will receive a 4% Farmlands shareholder rebate off the regular retail price.
How to take advantage of this offer
Farmlands card partner, SEA Containers NZ, is offering a discount to any Farmlands shareholder who purchases a shipping container using their Farmlands Card. Terms and conditions apply and are subject to availability at the time of order. The exclusive card partner offer applies to any range of products such as 10′, 20′, and 40′ shipping containers across all grades – A, B, and C.
So, no matter what container you require, we have you covered.  However, we are not just limiting it to storage containers. If you need specialist products and services such as a flat rack for a farm bridge, contact us for more information, as we often have these in stock too.
The promotion covers for containers situated at any of our depots, New Zealand-wide. We have over 40+ depots throughout NZ, which means we will have a container near you.  Please bear in mind, the 4% Farmlands shareholder rebate applies to the RRP of the shipping container purchase only, as we can't subsidise the local transport costs.  The transport costs are invoiced at full quoted price. 
Please contact our team on 0508 732 266 or email our friendly staff at [email protected] for more information on our Farmlands card partner deal. Let us know what grade and size container you require, plus the delivery location of the container, to get an accurate quote. 
Standard Farmlands Co-Operative Society payment terms apply. SEA Containers NZ will charge the purchase to your Farmlands card, and the rebate will appear on your next account statement. Be sure to have your Farmlands Card account details on hand when you place your order.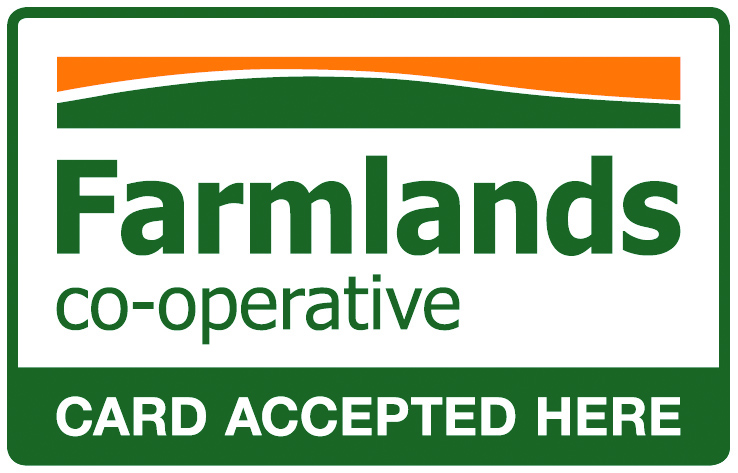 Details of the Exclusive Shareholders Offer
Until the end of May 2022, we will offer a 4% discount off the RRP to Farmlands shareholders on ANY shipping container product purchased using your Farmland card.
The 4% Farmlands card discounts only apply to the shipping container purchase price. We do not offer a discount on the local transport services – these are charged at full quoted price.
** Subject to availability at time of order / colour of containers available vary, so please check at time of order / Prices are ex any one of our container depots and exclude relocation and delivery costs to site.
Further details on our container grades below:
A grade / ONE USE SINCE MANUFACTURE
Container comes straight from manufacturer, but has been used once during the trip from China
Generally have multiple vents in side walls
Built with marine plywood floors
Fitted with lock box on doors for added security
Containers can show wear and tear (including scratches and bumps) from international shipping and truck moves
Various colours available upon request 
B grade / Second hand units
C grade / As-is quality
Need more information on the Farmlands shareholder deal and what services we can provide for you? Contact the friendly team at SEA Containers NZ today.