Turning Shipping Containers into Outdoor Sports Facilities
In the ever-evolving world of sports and recreation, a remarkable transformation is taking place, turning the mundane into the extraordinary—repurposing shipping containers into outdoor sports facilities. Shipping containers can do more than transport goods and store items. They also bring fun, excitement, accessibility, and innovation to outdoor sports. 
Whether you're planning a pop-up sports site to accommodate roaming players or a portable gym to provide access to isolated communities, we'll help you bring your vision to life. Browse SEA Containers' range of used or new shipping containers online today and contact our friendly team for more information.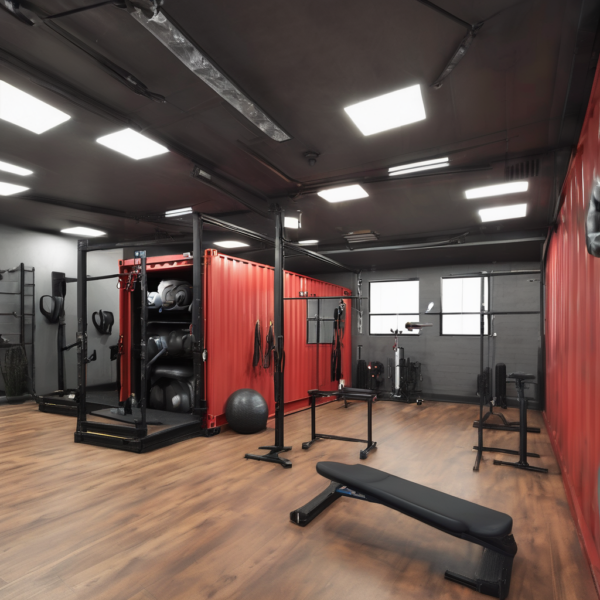 The Versatility of Shipping Container Sports Facilities
Shipping container sports facilities showcase the remarkable fusion of flexibility and creativity, adapting to accommodate sports and play activities. These recreation facilities can pop up in urban centres, remote communities, or even at local sporting events, offering accessibility to sports and fitness experiences where they are needed most.
Basketball and Tennis Courts
Set the scene for an epic tennis or basketball match in fully functional outdoor courts that rival their traditional counterparts. Shipping container courts become the perfect arena for players to dribble and slam dunk on mini basketball courts or serve and volley on tennis courts. Transport these sports facilities to bring the joy of sport to people who might not have access otherwise. 
Skateparks and BMX Tracks
Containers offer versatile options for building challenging and dynamic courses, mimicking street settings, and providing sheltered viewing areas for spectators. By stacking or arranging containers, you can create ramps, spines, vert walls, mini ramps, quarter pipes, box jumps, grind rails, and more.  
Climbing Walls and Obstacle Courses
Install multifaceted climbing walls to challenge even the most adventurous climbers. Containers can be arranged to provide different climbing routes and levels of difficulty. Place containers on their sides to create bouldering walls. Or stack containers vertically to form a climbing tower. Or design an obstacle course with mazes, tunnels, balance beams, cargo nets, climbing frames and other challenges. 
Mobile Fitness Studios and Yoga Spaces
A shipping container can be an innovative hub for a mobile yoga sanctuary or gym, complete with mirrors, weights and cardio equipment. You'll also need to install insulation, lighting, climate control, ventilation and storage solutions. These container-based fitness facilities offer a portable, versatile, unique and customisable solution for gym junkies and yoga practitioners.
Swimming Pools and Splash Parks
Container-based pools and splash parks can be transported to various locations, making them ideal for summer events, community gatherings or urban revitalisation projects. Transportable containers provide an accessible and affordable way for people to enjoy the benefits of swimming and water play.
Get Creative with Mobile Sports Facilities
Shipping containers offer endless possibilities and incredible flexibility for outdoor sports and activities that can transform communities and bring people together. To get started on shipping container facilities for sports or play, consider these tips:
Design Your Vision
Sketch out your concept. What sport or activity do you want to promote, and how can a shipping container be transformed to support it?
Find Your Container
Check out the range of quality new and second-hand shipping containers at SEA Containers to find one that fits your project. 
Permits and Regulations
Research local regulations and permits required for shipping container sports facilities, as they may vary depending on your location.
Community Engagement
Involve the people in your neighbourhood to generate support and ideas, and even crowdsource funding if needed.
The possibilities for portable sports and play facilities are as limitless as your creativity. Turn your dream into a reality, and let shipping containers be the canvas for your athletic vision. Browse our range of containers online and contact the SEA Containers team for more information.