Mobile Cinema: How to Create a Pop-up Shipping Container Movie Theater
Transforming shipping containers into movie theaters adds a unique touch to the realm of entertainment—blending industrial aesthetics with cinematic charm. Shipping containers are compact, self-contained, secure and weather-resistant. Their robust structure makes them perfect for creating shipping container movie theaters to show films in style. 
Choosing the Right Shipping Container
Considering the size of your shipping container is essential to create a comfortable viewing area. Opt for a large, well-maintained container that aligns with your budget. Theatres with adequate Insulation and ventilation provide a comfortable, climate-controlled environment, preventing overheating or condensation. 
Designing the Theater
Customise your theatre to optimise space. Consider arranging the seating in a tiered configuration to ensure clear sightlines for moviegoers. Get creative with features like popcorn machines and lolly displays, or build a cosy lounge area outside the container for pre-show mingling. Design possibilities are endless, so let your imagination run wild and transform your movie theatre into a one-of-a-kind entertainment venue!
Installing the Equipment
Determine the optimal placement for the projector for the screen size and viewing angle, ensuring the screen is adequately tensioned. Mount the projector securely to prevent vibrations or movement, and strategically place the speakers for a balanced surround sound experience. Install air conditioning and sound-absorbing panels for the perfect blend of temperature control and flawless acoustics. If required, seek professional assistance to ensure accurate installation and calibration of the equipment.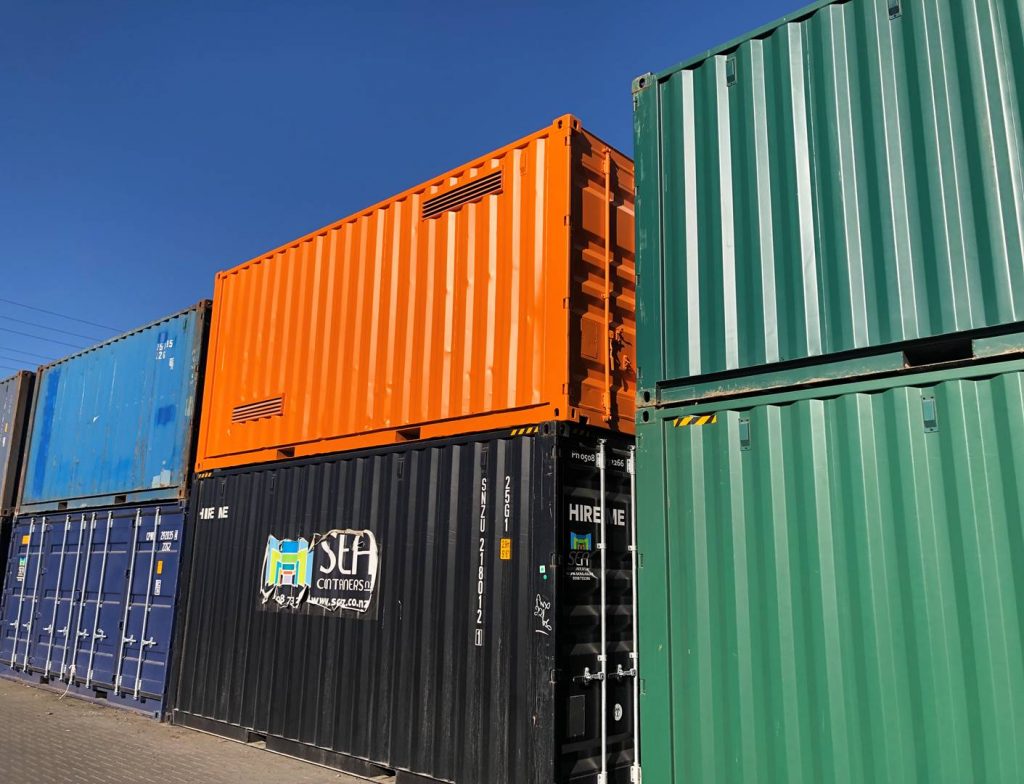 Marketing and Promotion
To promote your mobile cinema, begin by building awareness through social media. Share images, behind-the-scenes content and upcoming films and host contests or giveaways. Collaborate with local businesses, community organisations, and event planners to reach a wider audience.
Whether you need shipping containers for storage, transportation or creative projects, SEA Containers has got you covered. Get inspired by our range and talk to our team. Let us help you discover ways to bring your shipping container ideas to life.