Shipping Container Maintenance: Tips to Extend Its Lifespan
A container that's made one trip overseas has an average lifespan of 25 years with proper maintenance. Second-hand containers used by shipping lines can withstand 15+ years of further use after reaching their final destination. The container owner can ensure a long service life and decrease repair requests with an annual maintenance schedule. 
Inspect and Repair any Damage to the Roof
Keep your roof in good shape with regular inspection and preventative maintenance. If you've got shipping containers stacked, make sure the four corners carry the weight to prevent damage.
Protect Container from Water and Moisture
Ensure the shipping container roof remains a well drained surface and doesn't collect rainwater. Eliminating roof standing water prevents corrosion and rust. Replace cracked weather stripping and leave a gap between your items and the interior container wall to prevent cargo damage and moisture damage to the floors.
Treat Rust as Soon as Possible 
Regularly inspect your shipping container for surface rust to prevent corrosion and avoid expensive repairs. Corten steel isn't completely rustproof, so use rust proof paint on small dents and rusted areas. Use a commercial grade steel cleaner or mild bleach to remove rust from metal areas to avoid corrosion and keep your container as rust proofed as possible. 
Keep the Hinges and Container Doors Lubricated
Protect door hinges from wear and tear with regular maintenance by applying a lubricating spray to moving parts. Over time, the rubber door seals wear out. In such cases, replace them to ensure a good seal.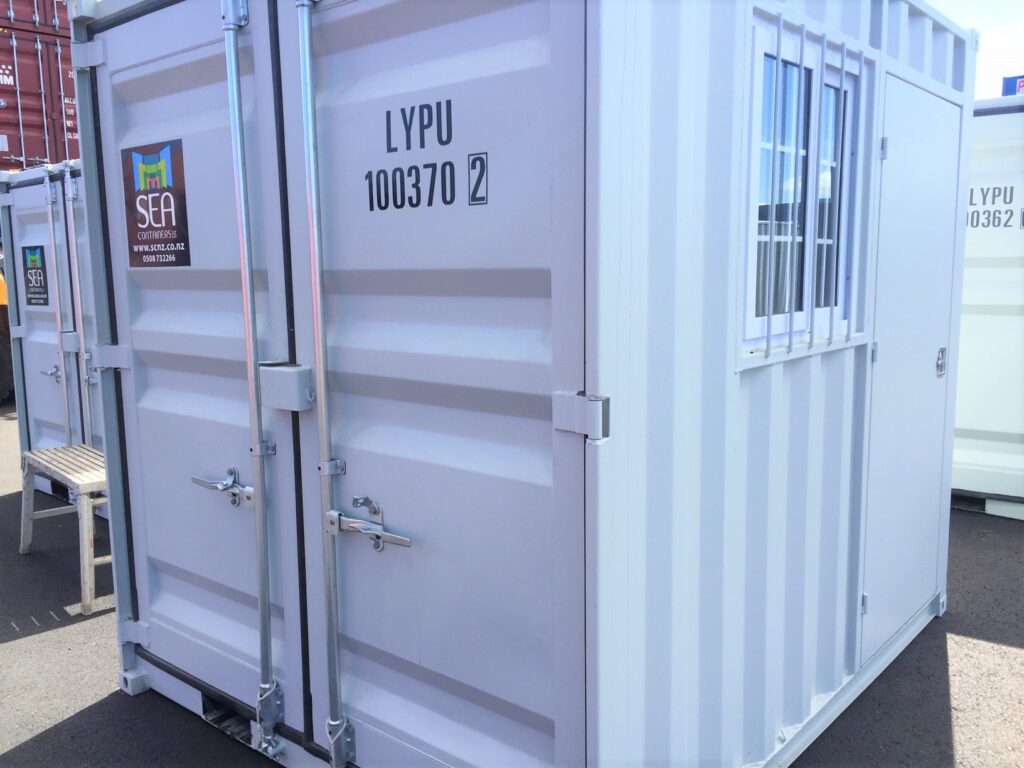 Monitor any Installed Modifications
Prevent container damage and protect your cargo inside by repairing windows and modifications. 
Fix and Maintain Refrigeration Unit
Have a trained professional perform climate control system maintenance on your reefer container air conditioning unit on a regular basis.
Purchase shipping containers from a reputable supplier
To ensure a long life, get your shipping container from a reputable source. Shop used containers, new containers, and shipping containers for hire today. If you have questions or need help with your decision process, contact us.